This site is dedicated to the search for a ~20′ sportsboat for myself and my father. I've grown up sailing with my dad on his boats. We've sailed a J/24, J/37, E22, then a Viper 830. In there we've owned an international 14 and I've owned a vector. I've also grown up quite a bit as I started sailing with my dad in lasers when I was probably 6. I'm now 30 and have a son of my own. Dad & Mom have also moved on to bigger and better sailing with their pride and joy avalanche. Read their blog here. You can also read my personal blog here.
Here's a short list of what we're looking for:
fast, fun and exciting boat to sail and race!!!
~20′
Can be moved with a normal car (must be <2,000lbs all up, the closer to 1,000 the better)
Can be rigged by 1 person
Can be sailed by 1 person
Can be rigged in <30 minutes to go sailing, ideally from trailering mode, but at least with the mast up
Spinnaker with a retrieval system, or at least the ability to fly it solo.
Self tacking roller furling jib, or at least the ability to tack alone.
Can easily sail with 3 people, hopefully 5 for fun.
Out 2 most recent boats were a lot of fun, they just weren't perfect for their own reasons.  The vector was a bit wet and couldn't be sailed alone above 15kt safely.  But it was easy to rig and deal with alone.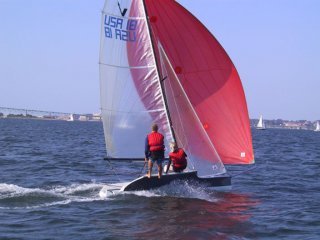 The viper was a compromised between the etchells and the vector.  It was a good boat, but needed 7 people on the rail to be competitive but only wanted 5 in terms of elbow room.  It also needed 3 people to rig and derig and a truck to move.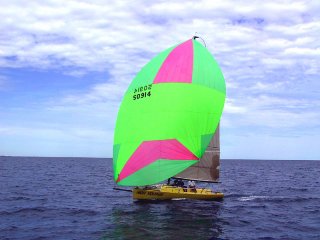 At this point we're looking for a happy medium between the last 2 boats we've owned.  Something that can be moved with a car, sailed alone, and easily taken care of.  We're looking for more sailing time with less hassles.