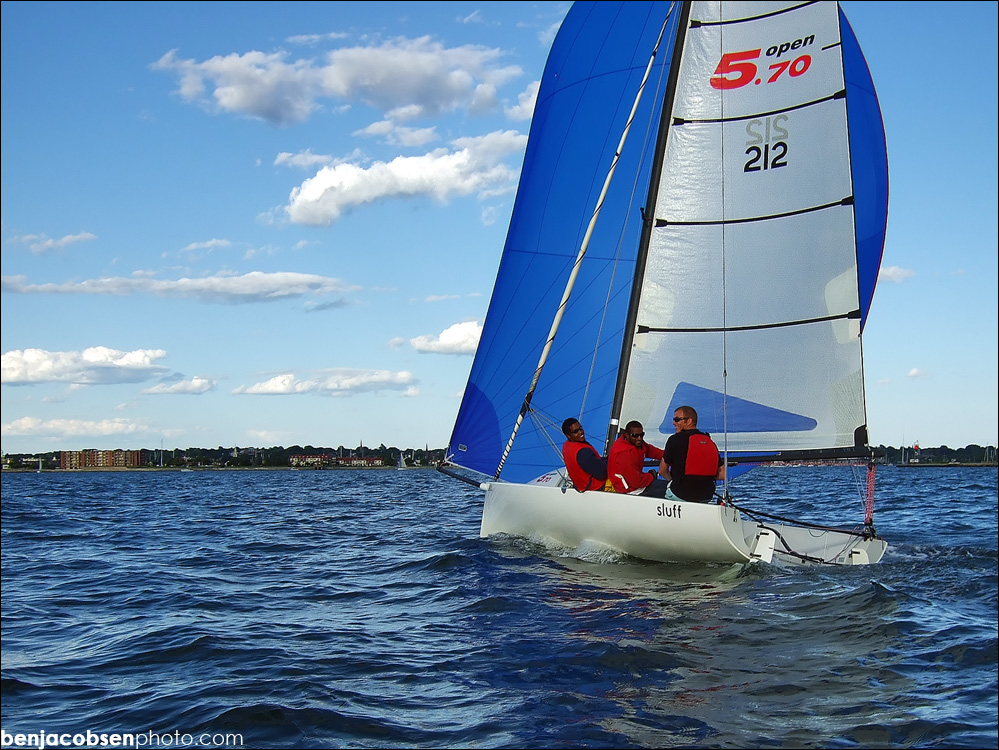 We're selling sluff.  Basically it comes down to there being 3 vipers in town now and we'd make the 4th.  There are a few other people talking vipers right now as well so next summer look like it has potential for a viper OD fleet in Newport, but at the very least we'd be sailing against other boats that were the same under PHRF which will be awesome.  We really wish we could keep the open as well because it's a better daysailing boat, at least for us, because it's so much more stable, but we can only fund ONE fun sailboat right now.  So sluff is officially for sail!  Here's what's included:
1 white open 5.70 (duh!)
1 set of used OD sails (main, jib, spinnaker)
1 masthead spinnaker
rig has been modified to include upper shrouds and running backstays to support the bigger spinnaker (all can be easily removed for OD racing)
keel crane (makes either style launching very easy)
lifting straps (needed for hoist launching)
outboard bracket
trailer with mast support, spare tire and light/license bar (allows you to never put the lights in the water!)
main cover
jib cover
padded rudder bag
velocitek
mainsheet with cleat on the boom (can be removed for OD racing)
traveler on side tanks (can be removed for OD racing)
All the modifications to the rigging were done to make sailing with my 64y/o father easier.  Everything can be put back to the OD layout for OD racing w/o much effort.  The mast head spinnaker makes PHRF racing possible (the stock kite is small and likes to reach in light air).  The boat is completely ready to sail.  The boat is located in Newport RI.  CONTACT ME USING THIS PAGE!!!! Call 401-862-7255, email benjaminbjacobsen (at) gmail.com The boat is sold.
Here's a recent video:

and some more video links: